As a South Asian child of immigrant parents, born and raised in Britain, I was fortunate enough to experience the richness of both cultures in my upbringing. My family not only embraced the British way of life, but also proudly celebrated their deep-rooted Hindu Indian heritage too. At bedtime, in addition to the usual fairy tales and storybooks, my parents would narrate the epic tales of the Ramayana and Mahabharata, imparting a profound sense of cultural continuity and wisdom in our family tradition.
Diwali is based upon the epic tale of the Ramayana, one of the most revered texts in Hindu mythology. The festival's significance is deeply rooted in the epic's narrative, which tells the story of Lord Rama, an incarnation of Lord Vishnu, and his triumphant return to the kingdom of Ayodhya after defeating the demon king Ravana. The festival marks the end of Lord Rama's 14-year exile, his victory over the forces of evil, and the rescue of his beloved wife, Sita, who had been kidnapped by Ravana. The lighting of lamps and fireworks during Diwali symbolizes the return of Lord Rama, signifying the triumph of light over darkness and the victory of good over evil.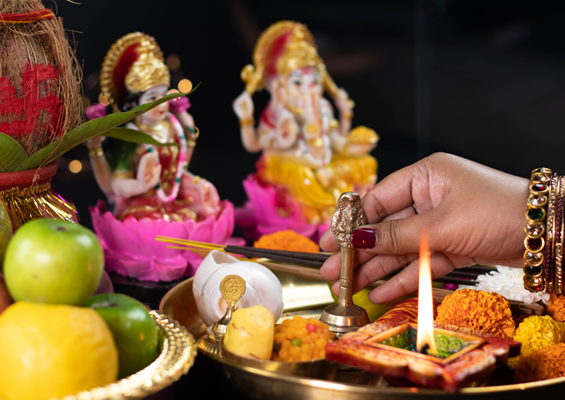 As well as reflecting on the Ramayana, for Hindus, the preparation for Diwali starts weeks in advance. Cleaning and decorating our homes is a significant part of the festive preparations. We believe that a clean and bright home welcomes the goddess Lakshmi, the bringer of wealth and prosperity.
As a chef, I often spend hours in my kitchen, making sure everything is spotless, as the kitchen is the heart of our home, and where I create my culinary delights. I particularly take great pride in reorganizing my spices, grains and pulses.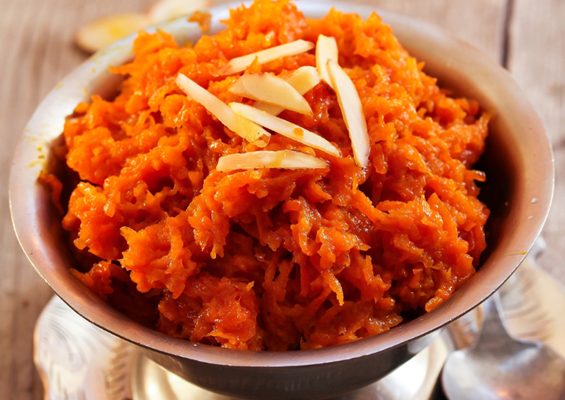 Diwali is synonymous with delicious food, and each family has its own special recipes that have been passed down through generations. For my family and I, we like to enjoy a large vegetarian meal consisting of samosas, bhajis, papads, chutneys, a selection of 2-3 vegetable based curries, puris, rice, dhal, pickles and salad.
We usually finish the meal off with Diwali staple sweet treats including Ladoo which are sweet, round, and bite-sized confections made of flour, sugar, and ghee. Gulab Jamuns, soft, syrup-soaked doughnut-like balls made from khoya (milk solids). And finally, Kaju Katli: Diamond-shaped sweets made from cashews and sugar, offering a perfect blend of nutty flavours and sweetness.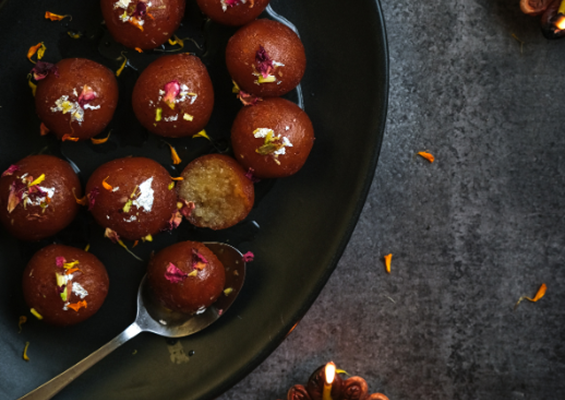 Family Gatherings and Pujas
On Diwali, families come together for a special puja (prayer) to seek the blessings of the divine. We light divas (oil lamps), offer sweets, and exchange gifts as tokens of love and goodwill. It's a time for reflection, gratitude, and togetherness.
Fireworks and Fun
 The night of Diwali is always illuminated with a dazzling display of fireworks. It's a time when the sky is painted with a beautiful symphony of colors. This tradition is a way to express our joy and enthusiasm, as well as to ward off evil spirits.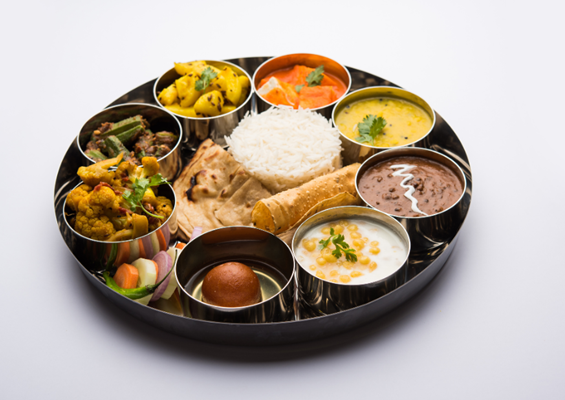 Diwali is also a time for giving back to the community. Many families choose to share their abundance with those less fortunate by donating food, clothing, and money to charity. It's a reminder that Diwali is not just about personal wealth but also about spreading happiness to those in need.
Diwali is a time of reflection, celebration, and gratitude. As a South Asian Hindu female chef, it's an honor to share this incredible festival with you all. The joy of creating and sharing delicious food, lighting up our homes, and coming together with loved ones make Diwali a truly magical experience.
May the light of Diwali illuminate your life with happiness and prosperity, and may your table be adorned with the most delectable flavors. Happy Diwali to you and your loved ones!
All My Love,
Nitisha