Cosy and
kitted out
This hotel is in a super spot, and features a guest atrium with skylights and fancy night lights that's perfect for working, dining and socialising

The bedrooms are in a clean, airline vibe and look great with our signature mood lighting. There are some basement rooms available for those looking for peace and quiet.
Air Con
Breakfast
Cafe / Bar
Five star beds
Free Local Gym
Free Wi-Fi
Guest Lounges
Guest Work Area
In-Room Safe
Ironing room
Hair dryer
Mood Lighting
Sockets aplenty
Smart TVs
Towels & Toiletries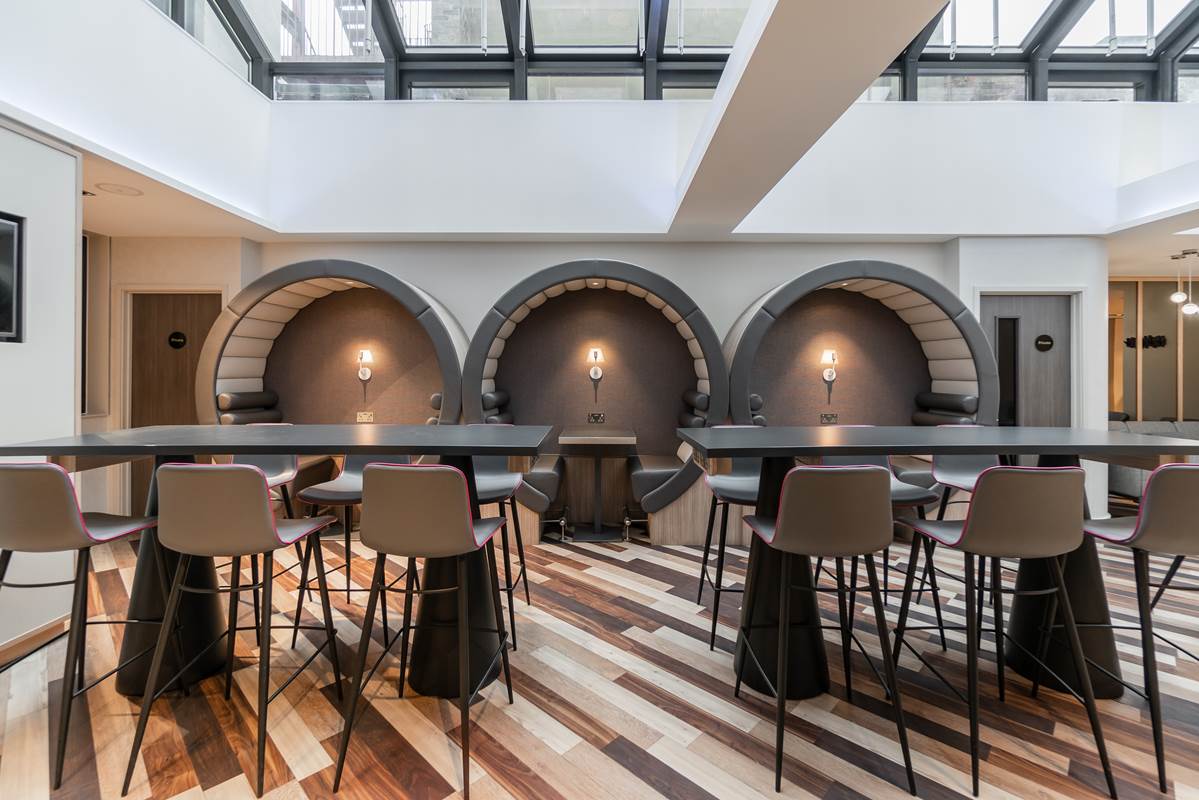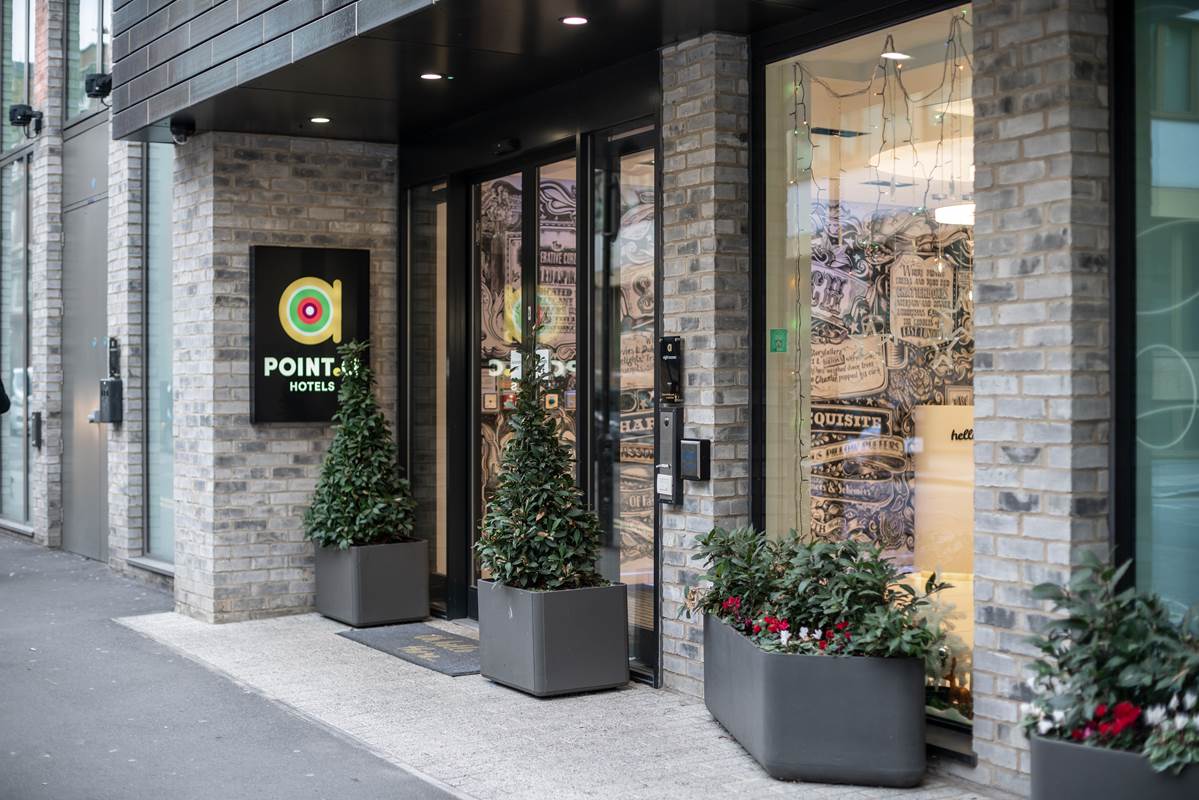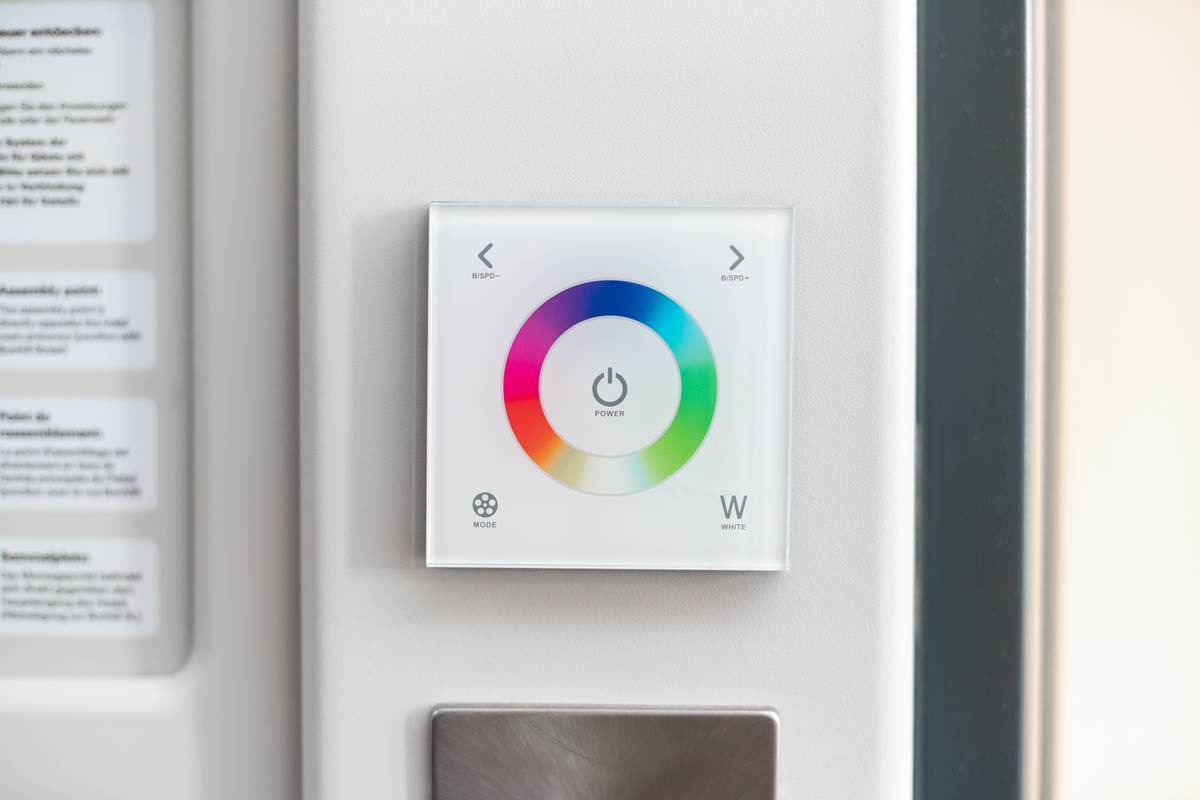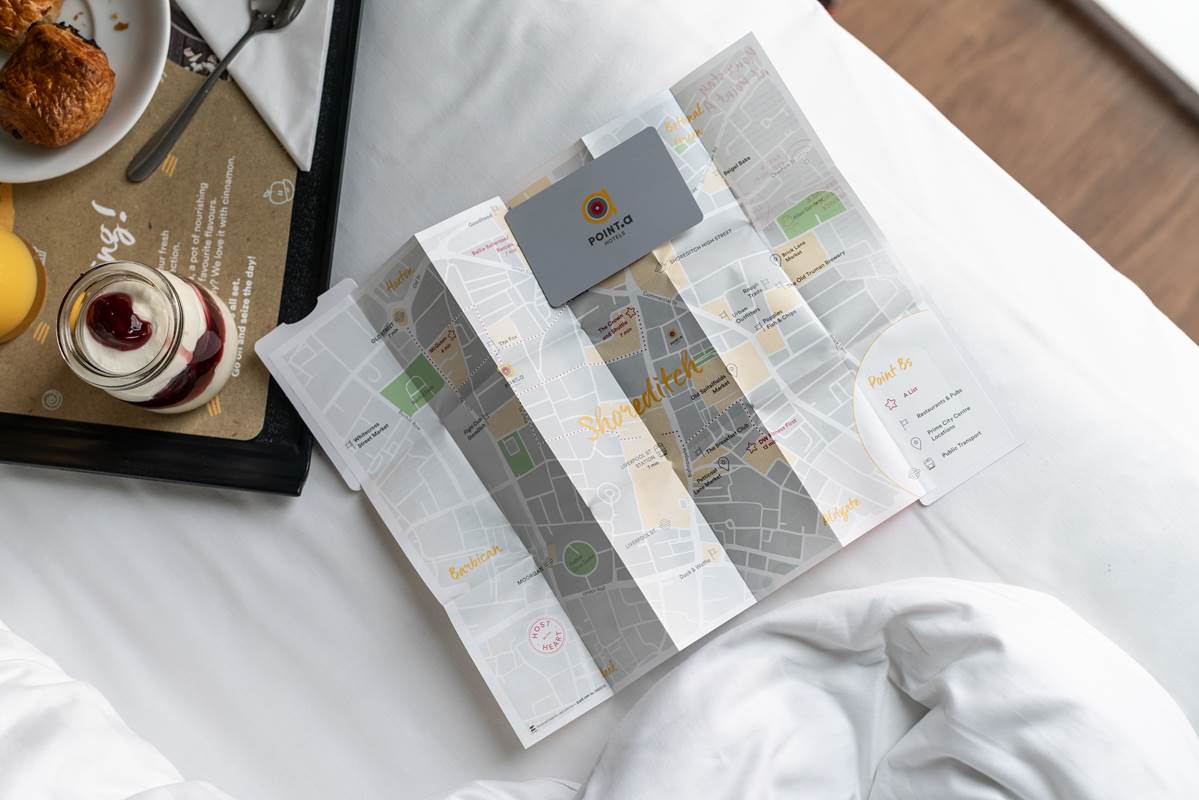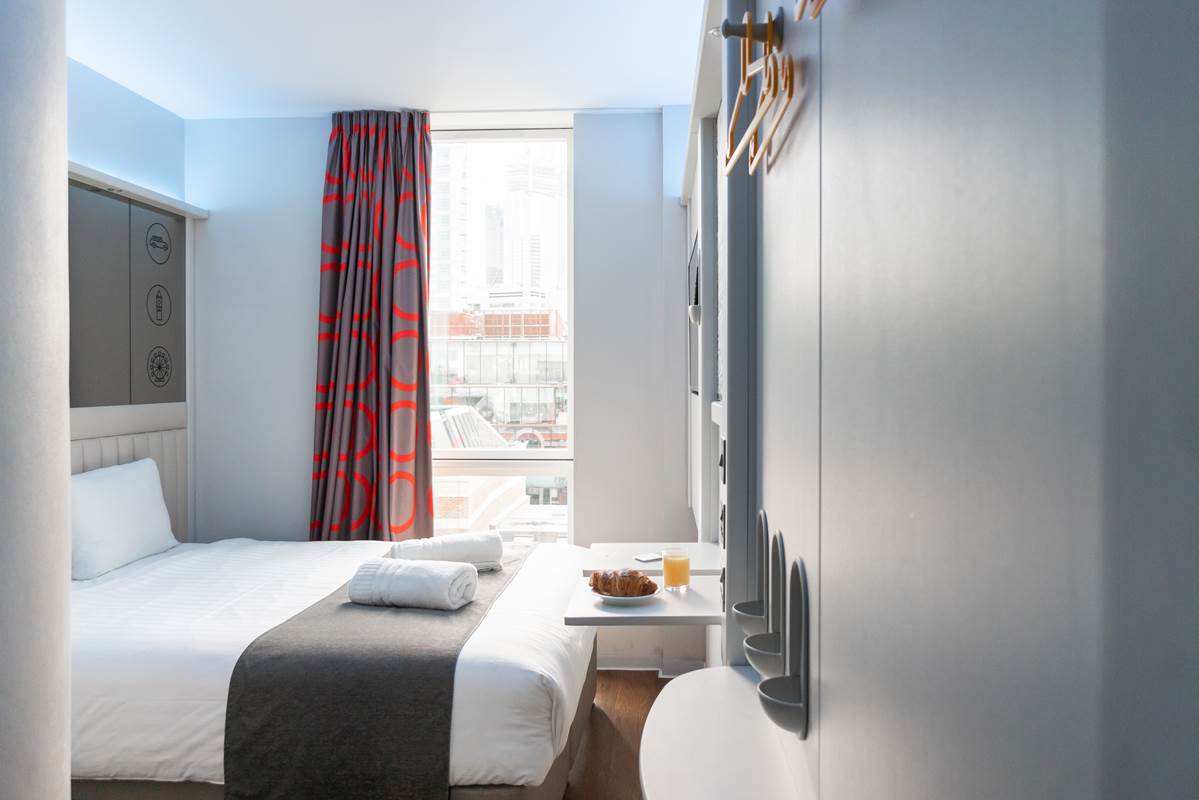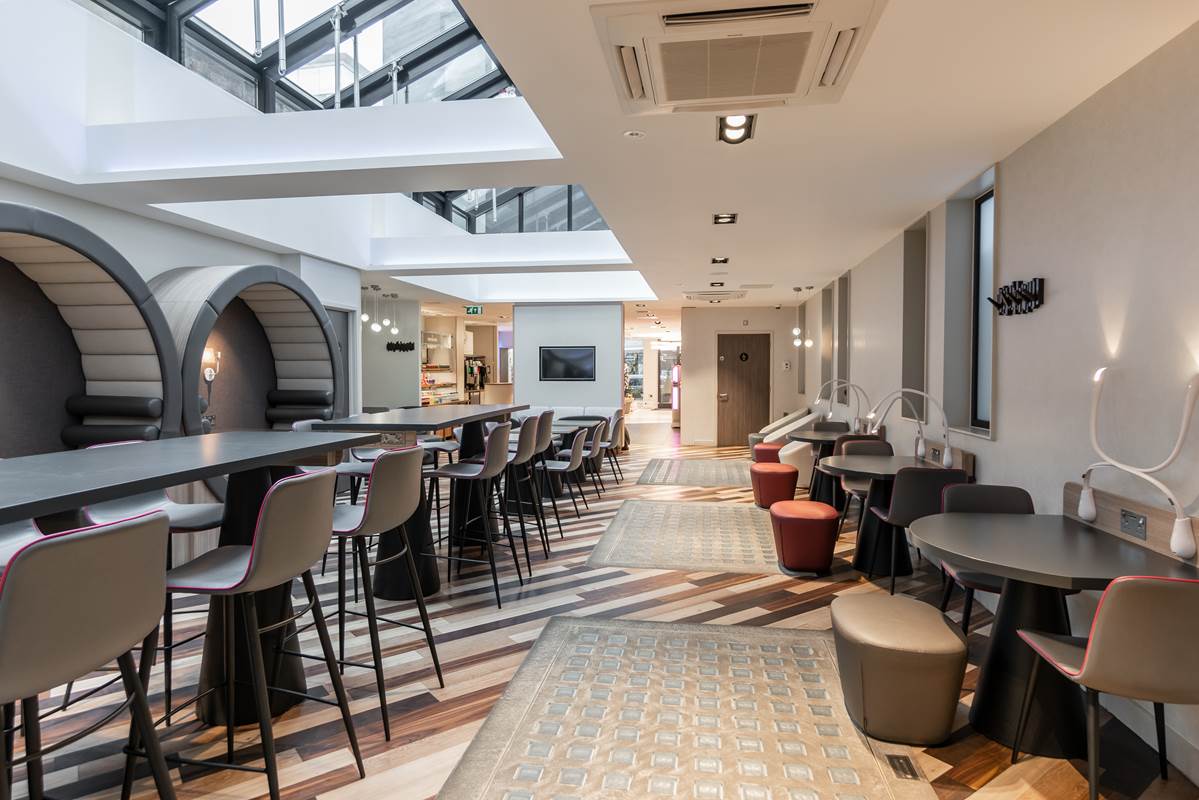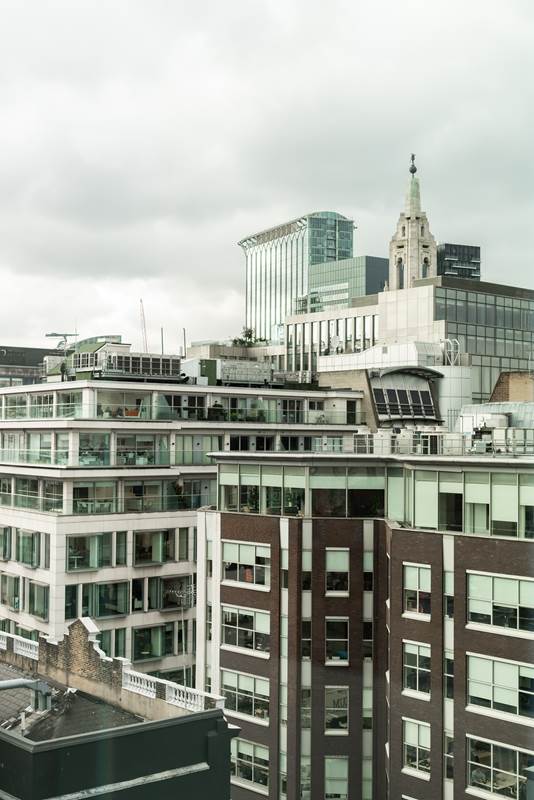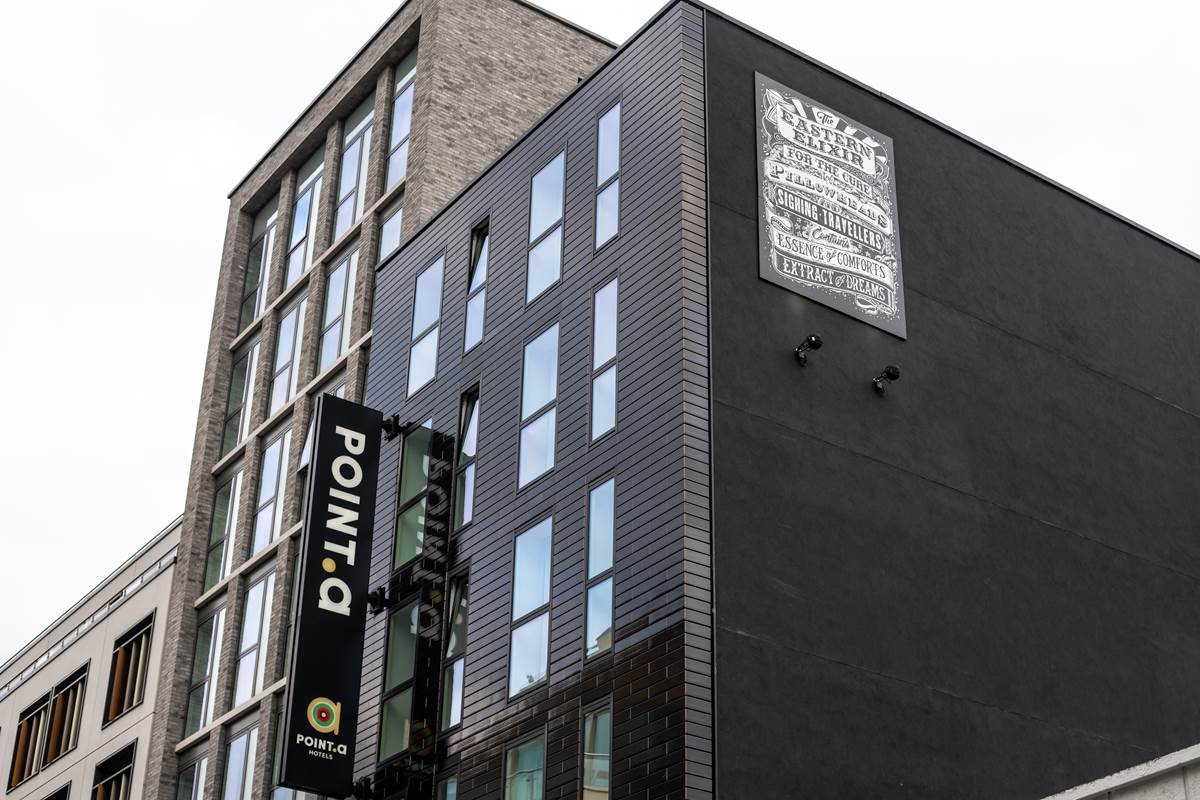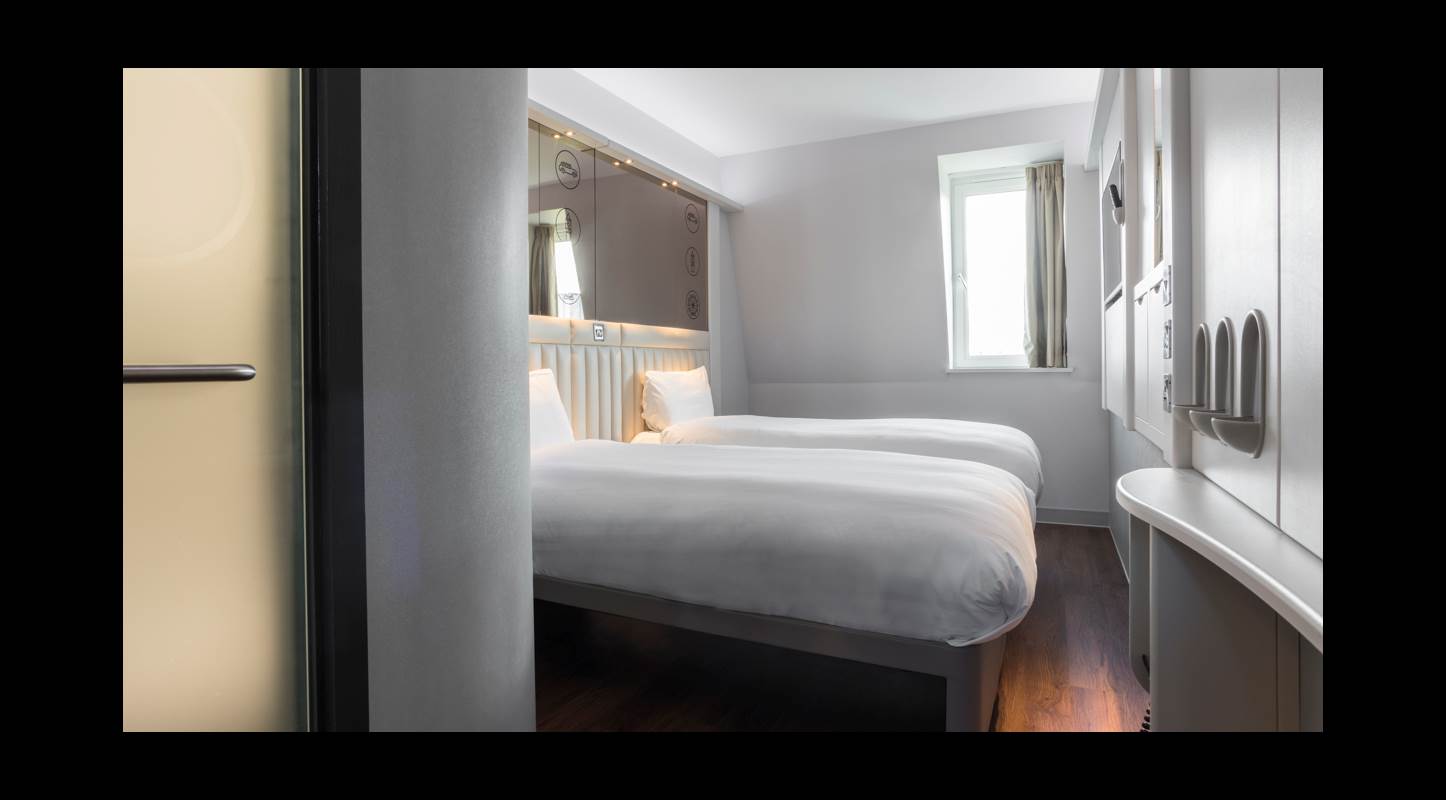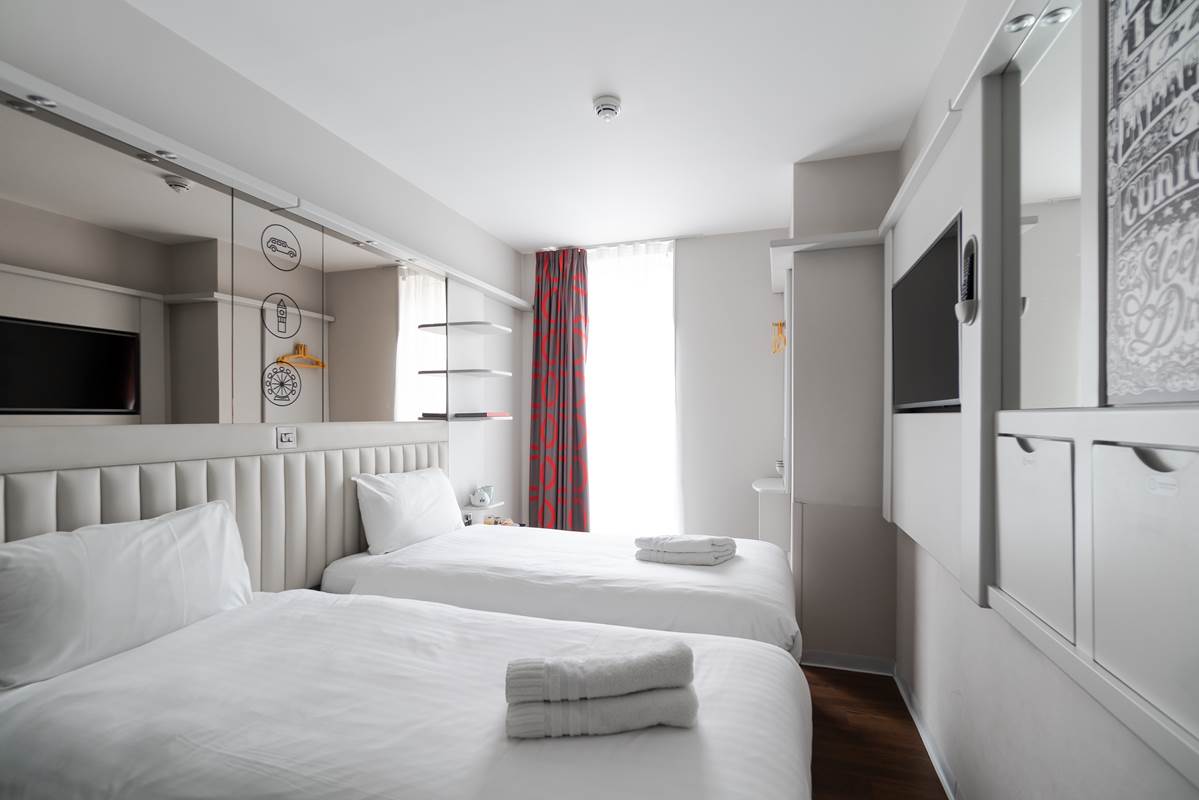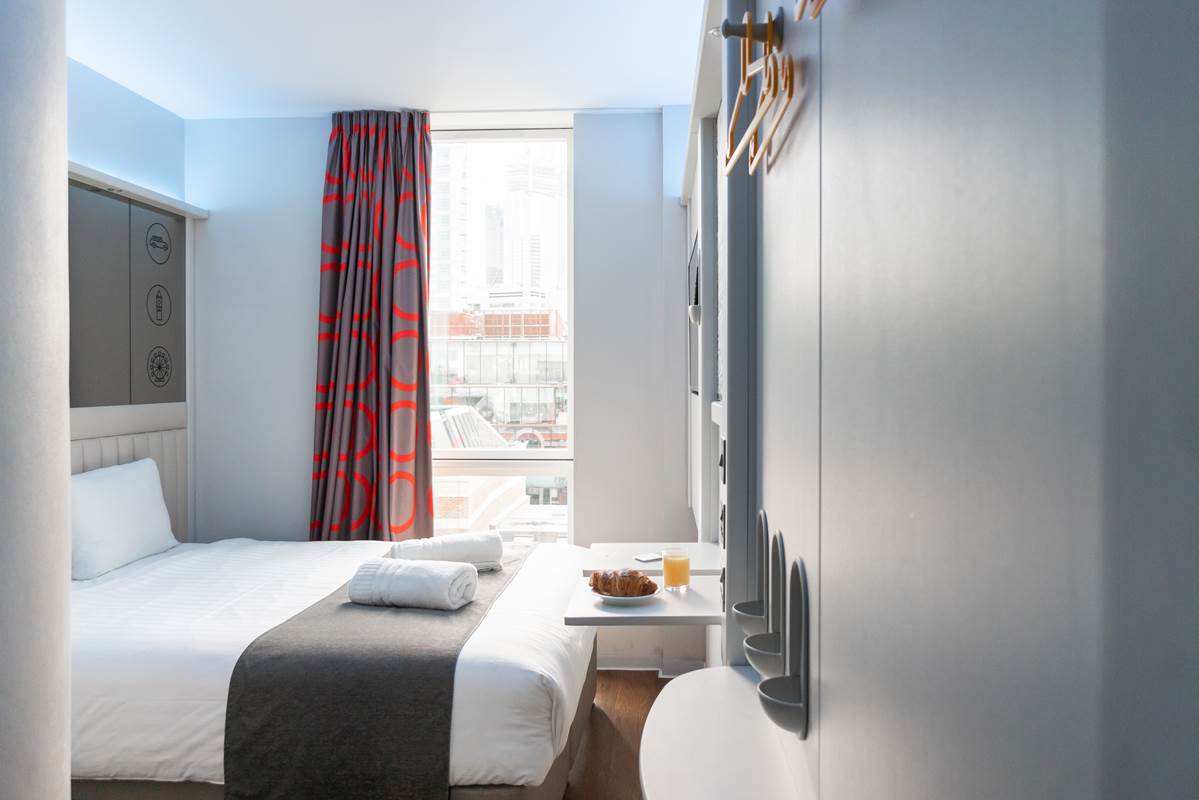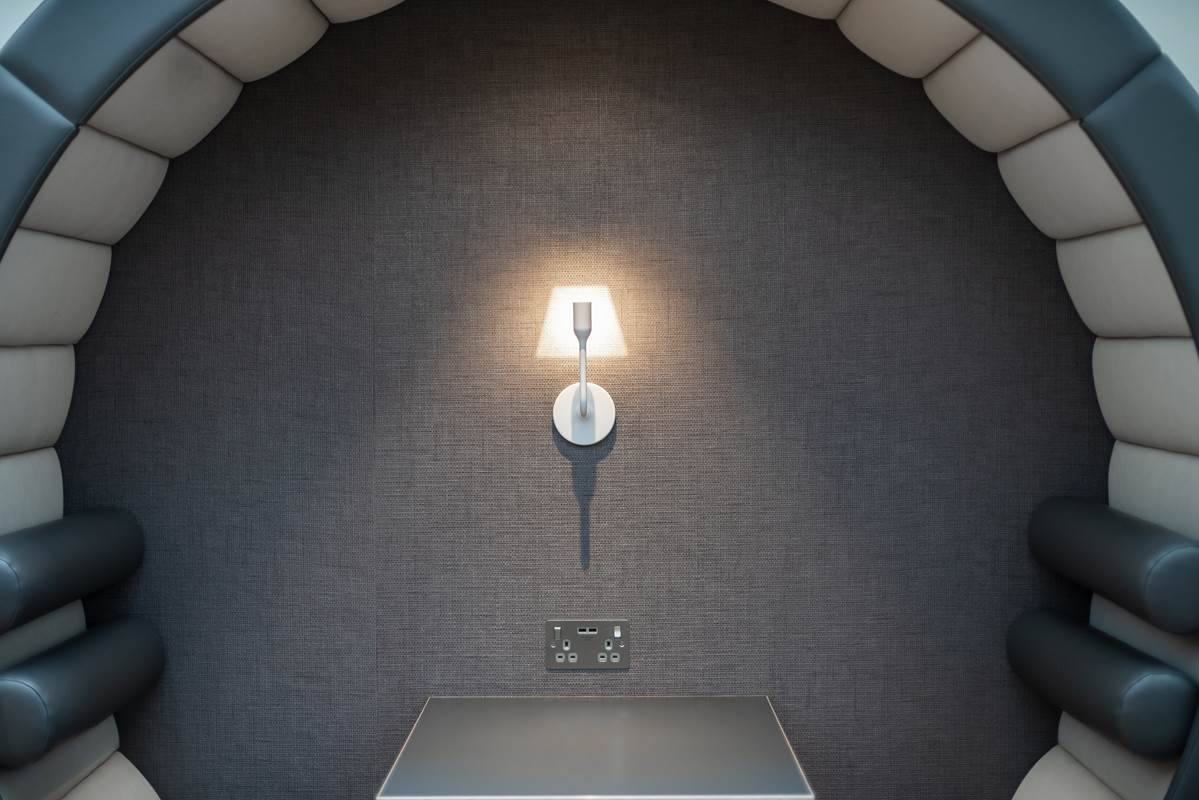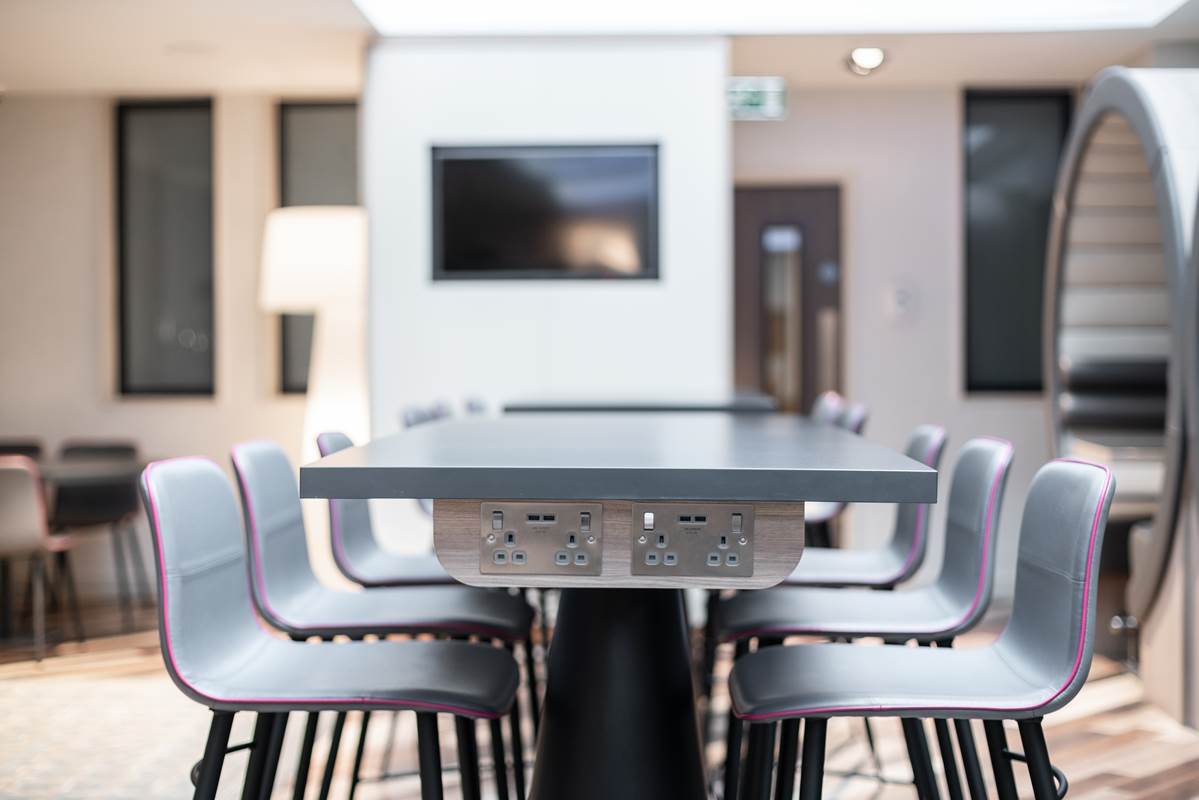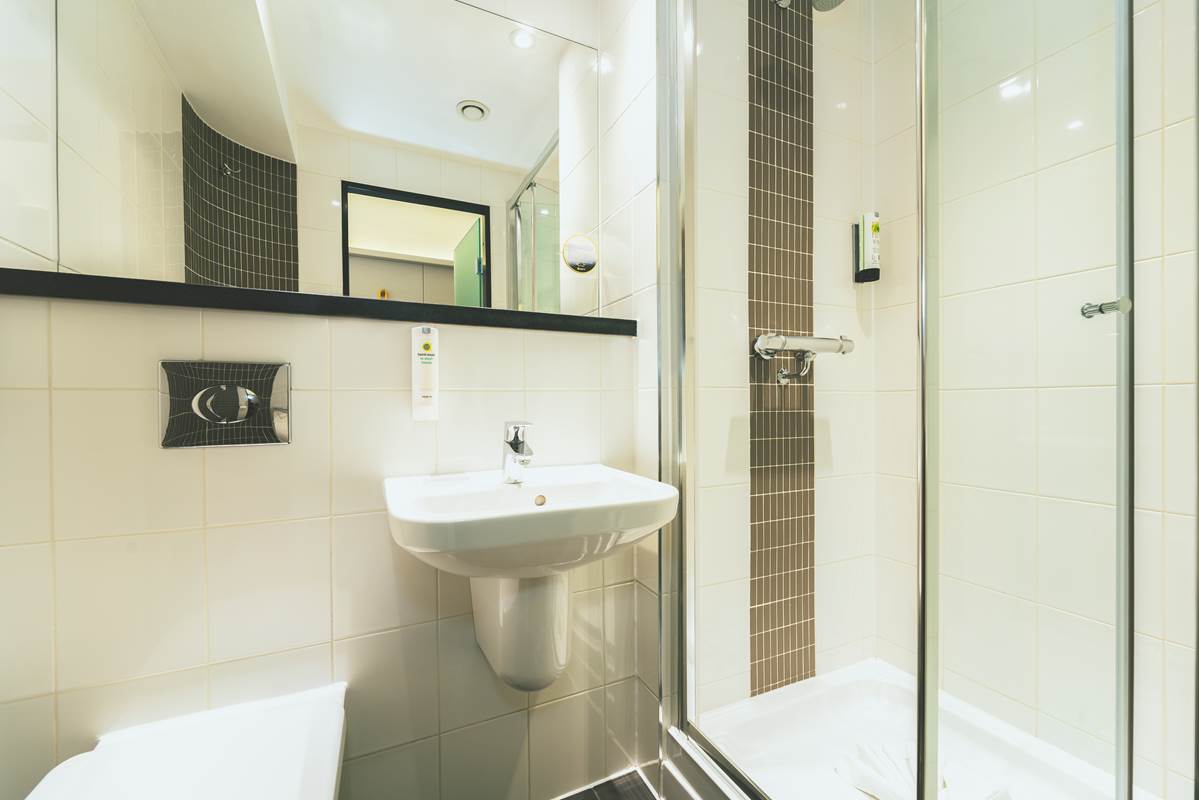 Brilliant and convenient hotel in great location. Staff were exceptional, friendly and polite. The rooms were spotlessly clean and very comfy. Beds great - rooms are small but not cramped and have all you need.
Sbouch1964, Tripadvisor Traveller
All of the staff that we encountered were lovely, very personable and welcoming. Just wanted to give Kaydia a mention, as she was so friendly and helpful. Lovely clean rooms and overall very happy with our stay, will be recommending!
Paige, Tripadvisor Traveller
Love the hotel, the room was so nice. Very cosy and I love how there were LED LIGHTS in the room. Staff were nice, definitely coming back here!
Pauline, Tripadvisor Traveller
Local Gems
Here's where to get the best lunch, views, cocktails, adventures near our Shoreditch location. Introducing our local partners and attractions...