Estimates from the Felix Project are that almost 4.7 million people in the UK go hungry every day. Imagine. 2 million of them are children growing up without their most basic needs being met. 

Click here to support the Felix Project with a one-off or monthly donation. Any amount is appreciated, and if you cite Point A Hotels in your donor comments, we'll match every £ you donate.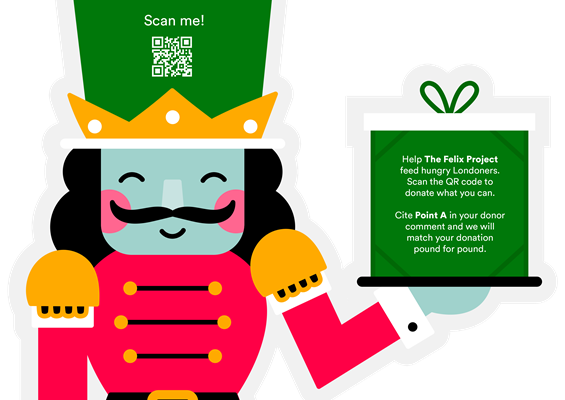 Introducing Scotland's largest food redistribution charity, that helps fight food waste by sharing it with those who need it most.

Click here to donate anything you can to Fareshare and support their work in Scotland. Cite Point A in your donor comments and we'll match your donation pound for pound.

Let's share the warmth and anything we can this season. We have the power to make life brighter for our friends and neighbours!