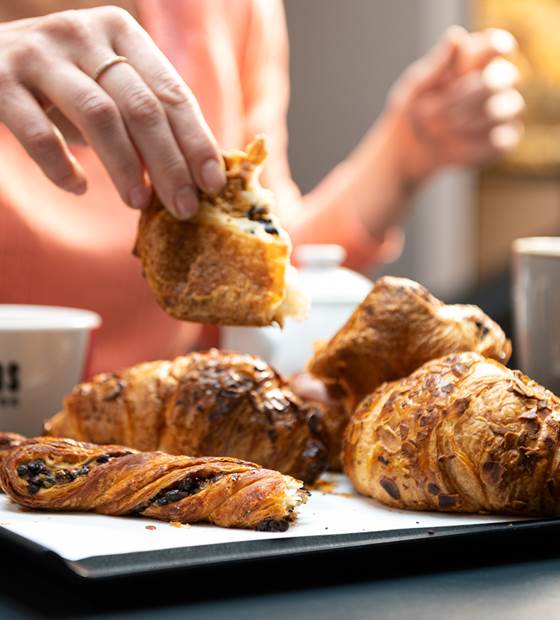 Good Breakfast = Good Morning
A breakfast buffet is available in Edinburgh, Glasgow, Kings Cross, Liverpool Street, Paddington, Shoreditch, Kensington and Dublin. Canary Wharf + Westminster do not serve breakfast at this time.

You can purchase breakfast upon check-in for £8 in Glasgow, £9 in Edinburgh & London, and 11 EUR in Dublin.

Breakfast times: 06:30 - 10:30 Mon-Fri / 7:00 - 11:00 weekends & bank holidays.

Posters in each hotel will advise on busiest times. Take-away bags are available if you're in a hurry.
What's on the menu?
Our breakfast buffet includes a selection of pastries, sweet and savoury, vegan and gluten-free options too. There is a choice of cereal and granola, yogurts, fresh fruit, and hard-boiled eggs. Rolls with butter, jam, cheese; juices, teas and coffees are also included.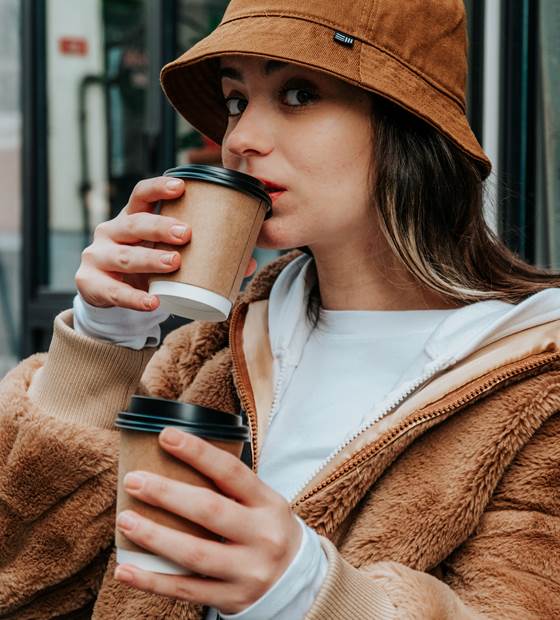 Claim your free breakfast
When booking, click to add breakfast to your booking. The cost will appear as £0. This will also display on your booking confirmation. 

This offer is valid every day you stay. All guests in your booking are eligible for free breakfast.